Considering
landscaping in Phoenix?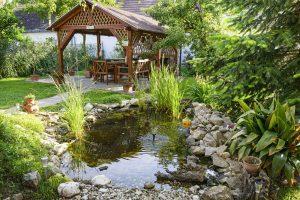 Landscaping not only sets up an atmosphere, it can greatly improve the functionality of your outdoor spaces—not to mention the value of your home. Quality landscaping is about more than just keeping up the grass and plants. It is creating your own private outdoor space, designed just for your needs.
Desert Environments has more than 25 years of experience performing landscaping in Phoenix that is customized to each customers' style, needs, and budget. And we always start with a free estimate so that you know exactly what you'll be getting and for how much.
Our team works with you!
Tell us what you want. We begin every project by listening to you. Then we take a look at your yard and listen to your land usage and
design plans
. After you give us your budget, we'll draw up realistic plans to help you visualize the outcome. We keep you at the center of every decision and make sure we have a clear understanding of your desires, as well as your approval before we begin.
Custom
Design Landscaping in Phoenix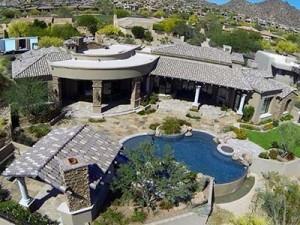 From water usage and maintenance levels to functionality, our contractors consider everything! We help you decide where the right lighting should go, what spots may do best with a shade structure, what types of plants and trees grow best for what you have in mind, and much more. Our team fully understands the Phoenix climate and how to design and build your landscape project to suit it.
Our landscaping company is ready to help
Do you know exactly what you want? Want some suggestions? Either way, our personalized package will be tailored to your needs. Some of our services include:
Desert appropriate landscaping
Desert and tropical plant selection
Low maintenance irrigation systems
Focal points like rocks, boulders, & Granite
Custom fireplaces and barbecue
Flagstone and decorative masonry
Pools
And much more!
Common Landscaping Questions
What is landscaping, and what does it involve?
Landscaping is the process of modifying and improving outdoor spaces, including gardens, lawns, and other outdoor areas. It involves tasks like planting, trimming, and maintaining vegetation, as well as installing hardscaping features like walkways, patios, and outdoor lighting.
How much does landscaping cost?
The cost of landscaping can vary widely depending on the size of the area to be landscaped, the types of plants and materials used, and the complexity of the project.
What are some common landscaping mistakes to avoid?
Some common landscaping mistakes include over-planting, using plants that are not suited to the local climate or soil conditions, failing to plan for drainage issues, and not considering how the landscape will look over time as plants grow and mature. Contact Us Today For A Free Estimate. We can help you avoid these and other common mistakes.
How can I make my landscape more sustainable?
There are many ways to make your landscape more sustainable, including using native plants that require less water and maintenance, installing a rain garden or other water catchment system, using organic or natural fertilizers, and minimizing the use of pesticides and other chemicals. Contact us today we can help you create a sustainable and environmentally-friendly landscape design.
How can I maintain my landscape once it's installed?
Maintaining your landscape involves regular tasks like watering, fertilizing, pruning, and mowing. It's important to keep an eye out for pests and diseases that can damage your plants and to address any issues promptly. Maintenance services can help ensure that your landscape stays healthy and beautiful for years to come.
Let
our landscaping company take care of you
When you install an outdoor kitchen or one of our other landscape architecture pieces, you basically have a home addition. You have a uniquely inviting space to gather family, friends, and neighbors.  Call now and let us know what you have in mind for your landscaping in Phoenix. We're here to help. From the free estimate to the finished product, feel free to ask us anything! We provide all our services like custom barbecues, outdoor kitchens, and water features in Paradise Valley and Scottsdale!